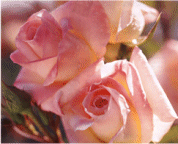 Diana, Princess of Wales:
a classic hybrid tea with outstanding character and form. Has ivory petals overlaid with a clear pink blush and is sweetly fragrant. Grows to about 5 1/2 '.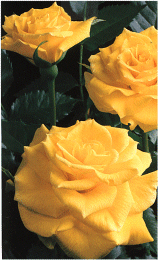 Sunsprite:
attractive bushy floribunda with long lasting yellow color and glossy deep green leaves. Good disease resistance and strong sweet fragrance.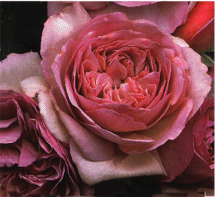 Florance Delattre:
lovely lavender shrub rose from Roseraie Guillot in France. Blooms repeatedly with clusters of gray-violet blooms and scent is strong and spicy. Grows to 5' high and 4' wide.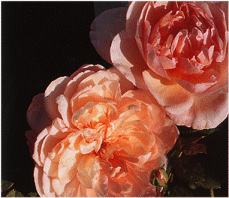 Irene Watts:
superb china rose producing silken blooms of soft apricot that age to buff white. Repeat bloomer with sweet fragrance.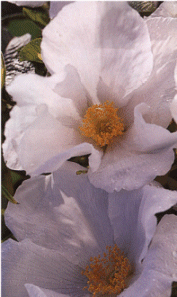 Wild Spice:
rugosa hybrid with ruffled snowy white single blooms. Intense clove fragrance and produces a display of showy hips in autumn. Carefree, great for hedges and performs well in coastal climates. Grows to 3 1/2' by 3 '.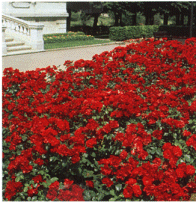 Sevillana:
medium sized upright and bushy floribunda with large ruffled red flowers. Deep green foliage enhances showy blossoms.